The mission of the Glens Falls Housing Authority is to provide safe, affordable and quality housing to senior citizens, low-income families and the disabled in the greater Glens Falls community; to assure that our properties remain an asset to both the people who live at them and the community at large; to maintain the fiscal integrity of our agency as a steward of public funds and to recognize and work to help develop the housing needs of our community in the future.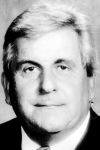 Judge William A. "Bill" Bacas, 82, a life-long resident of the Glens Falls area, passed away Sunday, May 25, 2014, after an extended illness, at Westmount Health Facility. Born Feb. 9, 1932, in Glens Falls, he was the son on the late Gus (Constantine) and Helen (Eleni) (Contsowmaris) Bacas.



Bill was a 1949 graduate of Glens Falls High School and went on to obtain his undergraduate degree from the State University of Art & Science in Utica in 1952...

MORE.

.
The Glens Falls Housing Authority is one of Northern New York's premier municipally- based Housing Authority's. Created in 1966, the Glens Falls Housing Authority continues to provide safe, maintained and affordable housing options to individuals and families in Glens Falls and our surrounding communities. For over 40 years, the Glens Falls Housing Authority has been an industry leader in providing quality housing options for senior citizens and families.

The Housing Authority operates three (3) senior citizen high-rise apartment buildings serving the needs of our senior community. Stichman Towers and Cronin High Rise are located in the heart of beautiful downtown Glens Falls. These two locations combined provide the area with 181 one-bedroom apartments for seniors. Earl Towers, located near the historic Village Park in downtown Hudson Falls provides for an additional 75 , one bedroom senior apartments. Within walking distance of stores, restaurants, health care facilities, public transportation and entertainment venues, these senior centers create an ideal residential environment for independent seniors.

In addition, the Housing Authority provides housing for low-income families at its Larose Garden Apartments. This complex, located in the western residential neighborhoods of Glens Falls, consists of fifty (50) one, two or three bedroom apartments, with rental subsidy available for qualified individuals and families.

The Housing Authority also operates the federally funded Housing Choice Voucher rental subsidy and First Time Homeowners programs. These programs assist low-income individuals and families with rental assistance and first time homeownership throughout Warren County, the Village of Hudson Falls and the Village of South Glens Falls. Presently, over 600 families and/or individuals are served by these programs.

The Glens Falls Housing Authority has received numerous awards and recognitions for outstanding management operations. With our highly qualified staff, having a combined experience of our 100 years in the operation of housing and housing programs, the Glens Falls Housing Authority continues its mission of providing safe, affordable and maintained housing and housing programs.

We hope that you find this website useful. If you have any questions or are in need of housing assistance, please feel free to contact our offices at your convenience. We look forward to being of service to you.

Sincerely

Robert J. Landry
Executive Director



Housing Choice Voucher (Section 8) Application
(EFFECTIVE May 16, 2014
SECTION 8
CLOSED UNTIL FURTHER NOTICE)